Back to all posts
Posted on
Scholastic Book Fair is BACK!!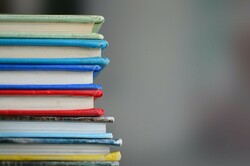 The Scholastic Book Fair is back at Wheatland Crossing! Our wonderful parent volunteers will be working the Fair from 9am-3:30pm from today, Monday, May 9th until Tuesday May 17th during school hours. On Thursday, May 12th the Fair will be open until 7pm.
Come and support this wonderful event!