Back to staff directory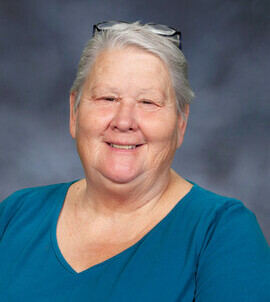 Support Staff - Food Services
Hi, my name is Yvonne Comstock and I run the kitchen at Wheatland Crossing.
I live in Hussar with my husband Ralph of 36 years and our dog Jager. Ralph has recently retired and we have three grown children. Casey and Pam, Paige and Brad, and Shelby. We also have 5 grandchildren Dayne, Kali, Carson, Grady, and Lila. I grew up in Rosebud and never really moved too far away.
I enjoy gardening and we do a lot of camping in the summer. I also run the Hussar Arena Concession and cater weddings, so I normally keep very busy.
I enjoy working at the school and being active and seeing the kids everyday.