Back to staff directory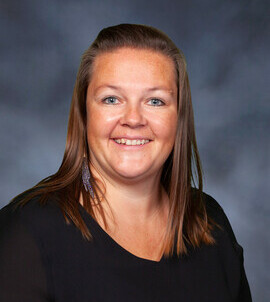 Support Staff
Hi I am Lisa Armstrong.
I am an Educational Assistant at Wheatland Crossing School. I enjoy working with all the students here, I usually start working with students in division one and have the joy of watching and sometimes helping again as they continue to grow.
I received my diploma as a Special Needs Educational Assistant through Lethbridge College. I started working part time in the Hussar School in January of 2013. In 2015 I worked in the Hussar and Standard School. In 2016 I started full time at Wheatland Crossing.
I live outside of Hussar on our family farm with my husband and daughter, who is 15. We enjoy traveling to Ontario every chance we get to see my family. We also enjoy camping in the summer and curling in the winter. I love taking pictures and making scrapbooks of all our adventures.
My philosophy at school is to build relationships. I take the time to get to know the kids and I hope that they enjoy their time together as much as I do. There are many kids who I hope to know and watch for many years to come.
I look forward to the many adventures that we will have together as Coyotes!!