Back to staff directory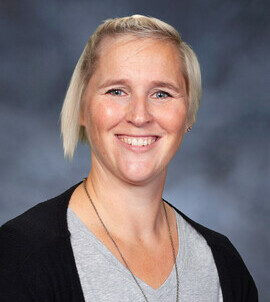 Counsellor/Jr. Sr. High Math
Phone: Voicemail Ext. 9228
Hi! I'm Tiffany Phillips.
I teach a variety of junior and senior high math classes; along with my teaching duties, I am the career counselor for our high school students. I love helping students find the right path to be successful in high school. I also enjoy sitting down with the students one on one to discuss their future plans.
I graduated high school from Wetaskiwin Composite High School and went on to get my Bachelor of Education degree from the University of Alberta in 2006. I started teaching in Standard School in 2009 as a junior high math and science teacher. My roles have changed over the years, I have taught grade 1 math, grade 4 math, foods, health, photography, and senior high math and science. I was excited to be a part of the Wheatland Crossing School staff when we merged our community schools in 2016.
I live on an acreage just outside the community of Rockyford, where my husband and I built a house in 2006. We have 2 kids who are actively involved in the hockey and ringette community in Rockyford and also attend Wheatland Crossing School. In my free time, my daughter and I make wood signs in our family's wood shop. I also manage my daughter's ringette team and attend as many hockey and ringette games as possible.
My teaching philosophy is focused on connecting with students, making them feel accepted and comfortable in my classroom. I believe that once a connection is formed, students are more engaged and feel supported in their learning. Every student is unique, even in their learning. Connection brings teaching and learning together in a positive, nurturing environment. "It is all about relationship and connection. It is all so simple and remarkably complicated all at the same time." ~Dr. Jody Carrington